Take an active and informed role in shaping your recovery from concussion. Are you experiencing any of the following?
Mental fogginess and difficulty thinking

Headaches or other severe pain

Fatigue and/or difficulty sleeping

Irritability or being easily overstimulated

Other symptoms connected to the concussion
If you have not already seen a health care provider, seek medical attention; if you have already seen a physician, this information may be helpful before your next follow-up appointment. Be sure to ask your medical provider about how this information applies to your individual case.
Recovering from Concussion: Strategies for Success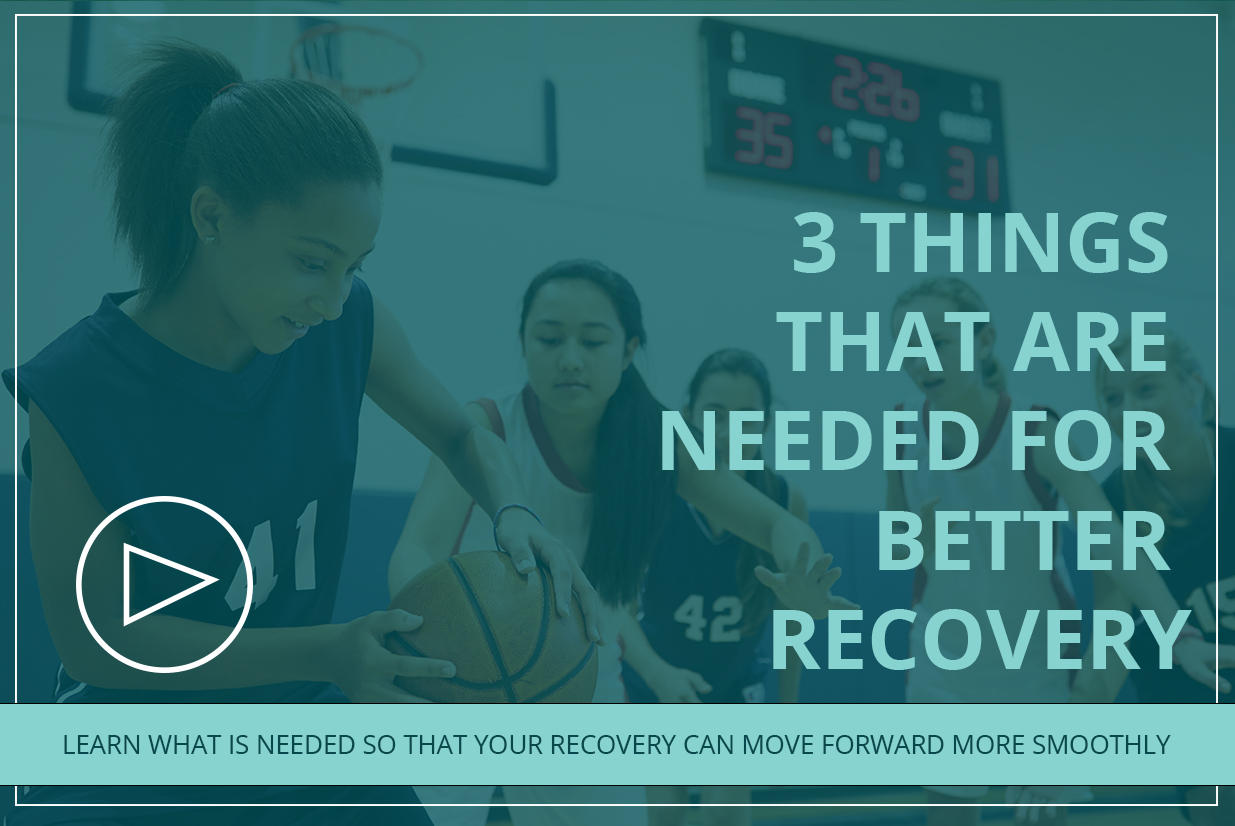 Recovering from Concussion: Strategies for Success Video + PDF Handout
Have you or someone in your life recently had a concussion?
Get your concussion recovery off to a good start. This video provides general information about what is needed in easy-to-understand language, as well as specific action items that you can address right away. It is intended for those who have already seen a medical provider. There is a handout that comes with the video to help you remember and apply the information.
Recovering from Concussion Video Package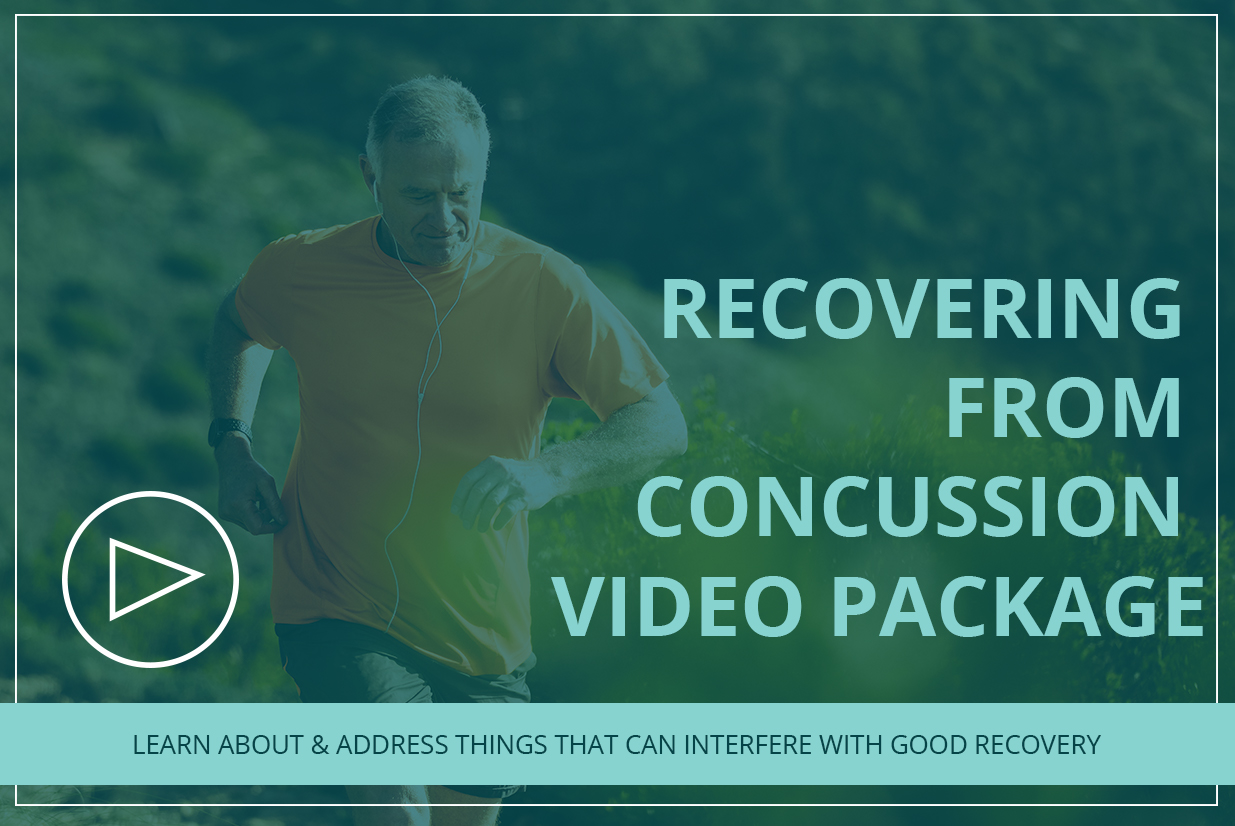 Coming Soon.
Access to main video (Recovering from Concussion: Strategies for Success) + Additional videos + PDF Handouts
This package provides more detailed information about addressing things that can interfere with good recovery from concussion, including pacing yourself while you return to activities, getting good sleep, addressing stress, anxiety/PTSD, pain, balance problems and dizziness, vision problems, and depression. It also has dedicated videos for populations including children who have had concussions, the elderly, military personnel and veterans, and survivors of domestic violence, as well as those who have had multiple concussions or who have unusual symptoms and/or complicating factors. Most videos involve interviews with experts in the field, and all videos come with a handout.

Additional Videos Included in the Recovering from Concussion Video Package
Sign up here to receive notification about new videos as they are released.